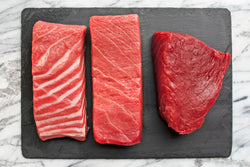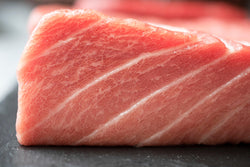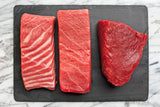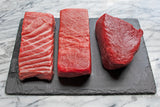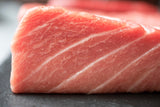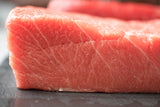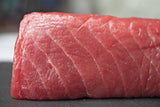 BLUEFIN TUNA, MAGURO
FRESH SEAFOOD
Otoro (left): The most desirable part due to its rich flavor. This part contains the most fat that it literally melts in your mouth. Considered wagyu in seafood to say the least.
Chutoro (center): A blend of Otoro and Akami, so it provides a good combination of a fatty and meaty texture. 
Akami (right): Meaty and bright red, goes perfect on top of rice. Contains less fat but still packed with deliciousness.
Priced per Pound, Price subject to change.

*Available weekly for Thursday, Friday, Saturday delivery. 
MPS Groceries
The Midwest's reliable source of seafood and produce for over 15 years